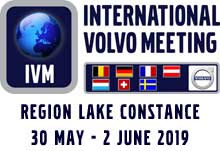 Last updated 2019-02-22
Dear VOLVO friends and fans!
In 2019, the » Volvo Car Club Bodensee « will be 20 years old. We celebrate this anniversary with an International Volvo Meeting in the Region Lake Constance - three countries and one Prinicpality.
We invite you to celebrate with us and meet friends and make new friends during your stay.
Please register with the form and book an accommodation in Dornbirn and the surrounding area (see list of recommendations).
Thursday, May 30th, (Ascension)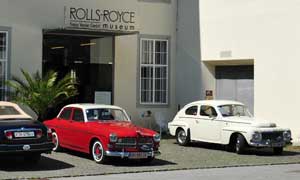 12:00 to 15:00h: Arrival in Dornbirn
Meeting point Rolls-Royce Automobilmuseum
Gütle 11A, 6850 Dornbirn (AT)
Handover of the documents, then check in the accommodations
In the evening informal meeting on the market square in Dornbirn (pedestrian area)
Friday, May 31st
Saturday, June 1st | Tourist ride to Liechtenstein
Sunday, June 2nd | International Volvo Meeting
From 9:30 h: Meeting at the large car park of Fun World
Lustenauer Strasse 27, 6971 Hard (AT)
We look forward to seeing you!
Thomas Niedermair (President)
+43 664 88343795
Registration
Please fill in carefully. Only after transfer of the cost amount the registration can be confirmed.

Our advice for accommodation in Dornbirn

Last updated 2019-02-09